Get ready to watch the live internet feed of the All American Quarter Horse Congress Reining Futurity Open Finals on October 2. The free webcast will feature the National Reining Horse Association's premier team of Steve Ross and Rocky Dare, who will call the action and provide insights drawn from their long tenure within the reining industry.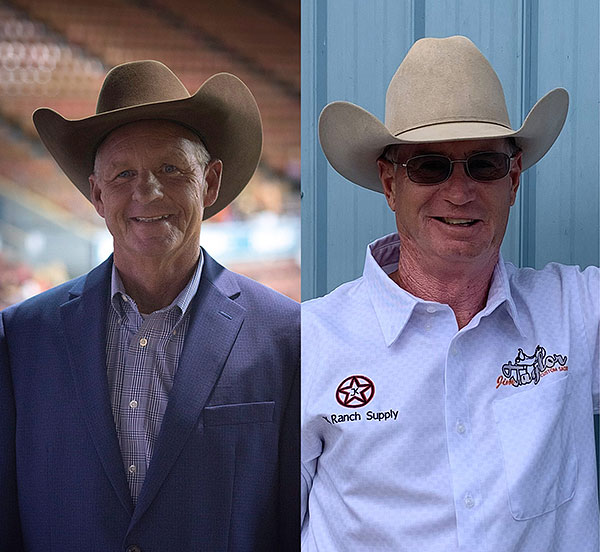 Steve Ross has become a strong voice for the NRHA, doing live interviews and explaining the intricacies of reining. An NRHA Judge who also worked NCAA sports and other broadcast gigs, he recently partnered with The Cowboy Channel's Jeff Medders on multiple broadcasts of the NRHA Derby presented by Markel and the National Reining Breeders Classic.
NRHA Hall of Fame Inductee and Million Dollar Rider Rocky Dare purchased his lifetime NRHA membership while he was still a struggling neophyte horse trainer because he knew he wanted to ride reiners for a long time. Purchasing the membership, which represented more than two weeks of his salary at the time, was a prophetic move because he's now been involved in reining in five different decades!
You can view the action and hear the commentary from these elite experts by clicking here or you can click on the link on the NRHA website to take you directly to the webcast, which is provided by the Congress through Bryan Morgan's National Sports Broadcasting. A great feature of Morgan's technology is that you can rewind up to four hours, as long as the event is still streaming.
The NRHA and its event management team have tapped Steve and Rocky to help add production value to the sport's major events, and plans are in motion to grow this important facet going forward. NRHA Events Manager Cheryl Cody said, "Reining is an important sport, and we are poised to begin showcasing the industry and the people in it in a new light. With all the momentum in the industry now, we'll be stepping up to a new 'Game Day' level at the 2021 NRHA Futurity and Adequan® North American Affiliate Championships, set for November 25 – December 4."