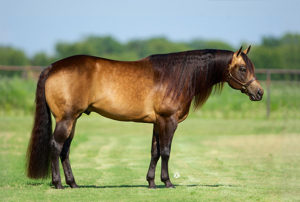 For Immediate Release – November 1, 2019 – Oklahoma City, Oklahoma – The National Reining Horse Association (NRHA) is proud to welcome another outstanding equine athlete to the Million Dollar Sire club: Whizkey N Diamonds. Owned by Rhodes River Ranch, Whizkey N Diamonds is by the all-time leading sire of NRHA money earners, Topsail Whiz, and out of Princess In Diamonds, one of the top three highest-producing NRHA dams to date.
Bred by Cristin Schuetz, the 2006 buckskin stallion earned more than $216,335 in personal NRHA Lifetime Earnings (LTE) during his show career with NRHA Six Million Dollar Rider Shawn Flarida. After the pair placed third in the Level (L) 4 Open at the 2009 NRHA Futurity, then-owner Clinton Anderson took the stallion out of the reining pen to star in his Downunder Horsemanship Trick Training Series. In 2011, Whizkey N Diamonds came back strong, winning the 2011 Wimpys Little Step Derby, finishing top five in the Level 4 Open Derby at the National Reining Breeders Classic, and taking home reserve L4 Open honors at the 2011 NRHA Derby, all with Flarida in the saddle.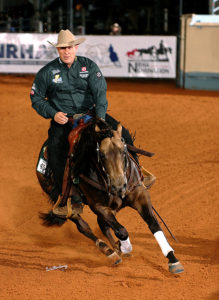 Now, Whizkey N Diamonds stands at Oklahoma Equine Hospital in Goldsby, Oklahoma. His 312 competition-age offspring have followed in their sire's footsteps at major events including the NRHA Futurity, NRHA Derby, and the National Reining Breeders Classic. Their success allowed the stallion to achieve this elite status after just seven breeding seasons, with his first foal crop reaching competition age in 2016.
"I think it's pretty impressive," shared Sean McBurney, ranch manager for Rhodes River Ranch. "He only had 11 babies in his first foal crop. We've just tried to match him with the best mares."
Whizkey N Diamonds' top-performing offspring include:
Rsure Shot Of Whizkey (out of Gunners Sureshot, by Gunner): $80,504.34 LTE
Whizkey Chaser (out of Sparklin Chic, by Lena Spark): $66,908.47 LTE
Whizzen In The Wind (out of Very Smart Flo Jo, by Very Smart Remedy): $41,706.83 LTE
Sparklin Whizkey (out of Moms So Stylish, by Smart Little Lena): $40,302.77 LTE
Whizkey Rock N Roll (out of Snip O Chex, by Nu Chex To Cash): $36,726.98 LTE
Whizkeymakesmefrisky (out of One Smart Pepto, by One Time Pepto): $35,865.60 LTE
Waitin On A Diamond (out of This Chicsdundreamin, by Magnum Chic Dream): $33,804.26 LTE
Red Garter N Whizkey (out of Peppys Lightning Jac, Lil Ruf Peppy): $33,474.25 LTE
Diamonds In My Genes (out of Electric Genes, by Jacs Electric Spark): $32,159.01 LTE
Starlightsndiamonds (out of Starlights Sugarwhiz, by Little Bay Starlight): $29,804.92 LTE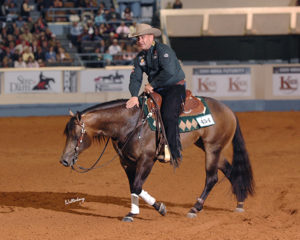 In light of this accomplishment, McBurney and the Rhodes River Ranch team acknowledge not only the prowess of their stallion but also the dedication of all those who have trusted in his offspring and helped Whizkey N Diamonds reach this milestone.
"I need to thank Jean Rhodes for all her support and everyone at Oklahoma Equine for doing such a great job looking after him," McBurney said. "I'd also like to credit my wife, Jordan, and everybody who rode his offspring and helped him get here. All the people who bred to him—that's what made it happen."
Congratulations to all of Whizkey N Diamonds' connections on this achievement.