The Tulsa Reining Classic, held Aug. 27 – Sept. 2, kicked off Monday inside Expo Square in Tulsa, Oklahoma, and promises to be a showstopper.
The event has continued to grow throughout the years and booked the most stalls in its history this year. Along with the beginning of the AQHA All Age Reining, USA Reining Open and the open schooling classe with 285 total entries the show is in full swing with the start of Kids Time. Kids Time is held everyday outside of the show office from 1pm to 4pm.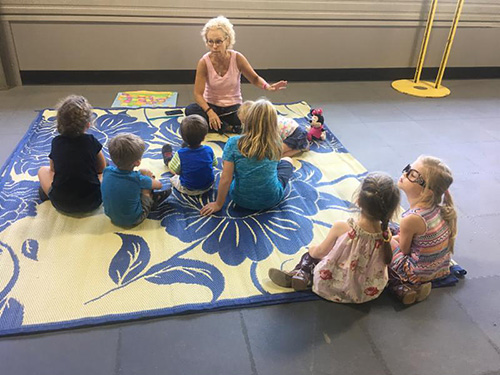 The Tulsa Reining Classic has begun accepting items for the Rein In Cancer silent auction, including this array of products donated by Nutrena Feeds. If you would like to donate an item, please come by the horse show office.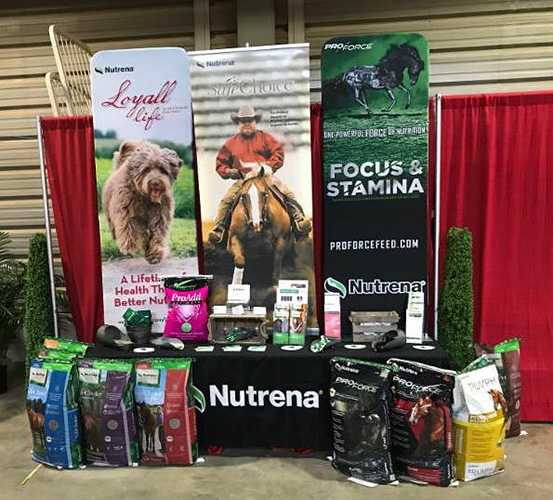 This array of products will be available in the Rein in Cancer silent auction donated by Nutrena Feeds.
Competition will continue Tuesday, August 28, with the Equo Developing Horse Futurity in the Ford Truck arena, as well as ancillary classes in the Mustang and Super Duty arenas.
Plan to attend everything the Tulsa Reining Classic has to offer beginning Tuesday with the Show Management Seminar at 10 am near the horse show office, presented by Global Reining Sport Group and Pro Management, Inc.
Friday "View from the Judges Chair" with Ann Salmon-Anderman will be held at 3pm where Salmon-Anderman will cover the two basics of judging.
"I'm going to give them a mini judge's school and we're going to cover the areas that we cover for when we're teaching judges and one is penalty application and the other is maneuver evaluation," Salmon-Anderman said.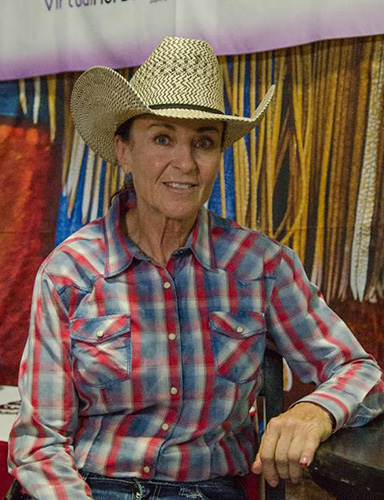 Then, from 4pm to 6pm Sebastian and Melanie Petroll will present the Youth Clinic.
"On a clinic like that we're going to make sure everybody gets the help they need," Sebastian said. "There's going to be different levels of riders that we want to work with and the general theme of the clinic is going to be how to use your body to communicate with the horse."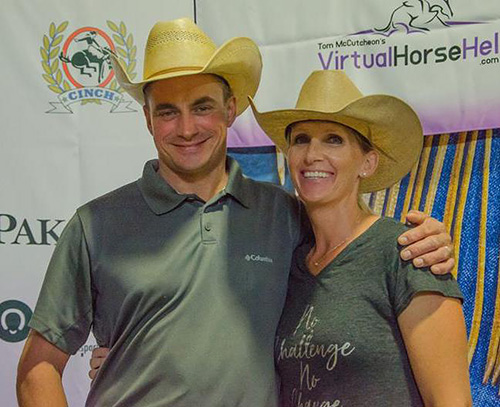 Kole Price will instruct the Non Pro Clinic inside the Super Duty arena from 4pm to 6pm where he will help riders refine their horsemanship and showing.
"I think it's very important to keep an open mind and learn and I think if you're not trying to improve yourself someone is going to beat you," Price said. "The two main topics [I'll cover in the clinic] are preparation and knowing your horse."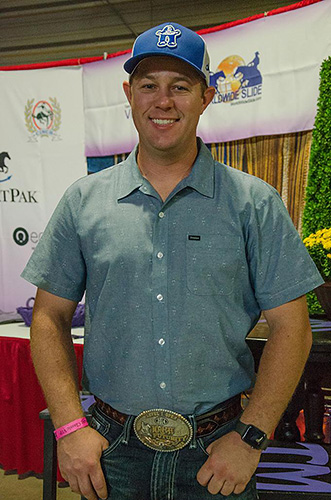 Catch all the action of the Tulsa Reining Classic at www.tulsareining.com and by following along on social media.
The National Reining Horse Association is not responsible for information contained in this press release. Please contact the author or submitting organization for further information, requests or questions.