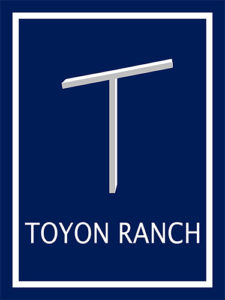 For Immediate Release – October 1, 2019 – Oklahoma City, Oklahoma – An inaugural program to recognize and involve National Reining Horse Association (NRHA) affiliate volunteers was deemed a success in 2018. NRHA Corporate Partner Toyon Ranch of Pilot Point, Texas, is again sponsoring the NRHA Affiliate Ambassadors through a program that showcases the grassroots level of reining.
The 2019 Affiliate Ambassadors will be guests at Sliders' Night Out, a fundraising event that celebrates the NRHA Hall of Fame while benefiting the nonprofit Reining Horse Foundation (RHF). Sliders' Night Out will be held on December 4 in Oklahoma City at State Fair Park. The goal of the Affiliate Ambassador program is to bring together diverse reining enthusiasts to connect with the global reining community at multiple levels.
NRHA has reached out to its affiliates around the world to identify individuals making an impact on reining at the affiliate level. From each of eight U.S. affiliate regions, plus those in eastern and western Canada, South America, Mexico, Europe, Oceania, and Africa, a special selection committee will choose a representative and their guest to attend Sliders' Night Out. The prestigious banquet coincides with the NRHA Futurity & Adequan® North American Affiliate Championship Show, regarded as the world's premier reining competition, November 28-December 7.
These special affiliate ambassadors will be eligible to have a portion of their travel costs reimbursed and receive two complimentary reserved seats for Sliders' Night Out, recognition in the commemorative program for them and their designated affiliate, and two complimentary admission badges to the NRHA Futurity.
"The Affiliate Ambassador program is all about reaching far and wide to recognize the people who make reining happen across the world," said Nancy Tague, who owns Toyon Ranch of Pilot Point, Texas, with her husband, John. "Passion for reining and our community is what drives these ambassadors to do the heavy lifting that allows others to enjoy the opportunity to compete.
"It is only appropriate that we share in recognizing their efforts during Sliders' Night Out, along with the NRHA Hall of Fame inductees and Dale Wilkinson Lifetime Achievement Award honoree."
At Sliders' Night Out 2019, past NRHA Hall of Fame inductees will be hosted and honored as special guests. New inductees include Italians Roberto Cuoghi and Claudio Risso and the mare Snip O Gun owned by Hilldale Farm of Texas. In addition, David Silva of North Carolina will be recognized with the NRHA Dale Wilkinson Lifetime Achievement Award.
Everyone is invited to make a donation to attend, and RHF Board members are encouraging reining breeders, owners, exhibitors, NRHA Professionals, affiliates, corporate partners, and supporters to contribute. From major event underwriters and Hall of Fame table hosts to single-seat donors, every person's contribution is important.
Platinum, gold, and silver event donors and Hall of Fame table hosts can entertain Hall of Fame members as their table guests, bringing ample opportunities to mix and mingle with the icons of reining. The first Hall of Fame inductee was the late Dale Wilkinson, inducted in 1986. Today, the distinguished Hall of Fame includes nearly 100 people, horses, and organizations for the sport that's been in existence for more than a half-century.
Individuals selected as NRHA Affiliate Ambassadors will be notified and announced at a later date. For more information and event and donor details, visit reiningfoundation.com or contact Foundation Executive Director Leslie Baker at (405) 946-7400, Ext. 106, lbaker@nrha.com.