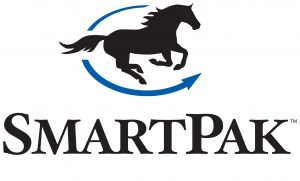 The National Reining Horse Association (NRHA) is delighted to announce their continued partnership with SmartPak as an official NRHA Corporate Partner for the 11th consecutive year. Their involvement includes support of the NRHA Futurity & Adequan® North American Affiliate Championship (NAAC) Show, the NRHA Derby, and the North American Regional Affiliate Finals.
Since 1999, SmartPak has provided leading name-brand supplements in a convenient, customized package known as the 'SmartPak.' SmartPaks contain one day's dosage of a horse's selected supplements, individually sealed for freshness and labeled for ease of use. SmartPak has served over 150 million daily doses of various supplements. Eliminating the worry and hassle of separating individual supplements for each horse's unique needs makes the convenience of SmartPak's program unmatched.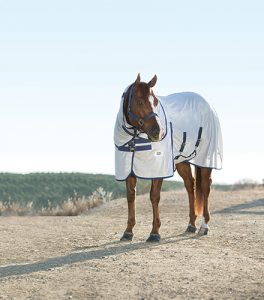 "NRHA has always been a great partner for SmartPak, and we're thrilled to once again be returning as the official equine health retailer and official supplement feeding system," said Lissa Hines, Marketing Director at SmartPak. "We're proud to continue our support of the reining industry by sponsoring classes at events like the Derby, Futurity, and all of the regional finals. The best part about our NRHA partnership is getting out there to meet the competitors and their horses, many of which we help to support."
With over 300 supplements and a complete line of horse-care supplies, SmartPak has become the company to which horse owners turn for a wide selection of products with unparalleled service. SmartPak staff is dedicated to working hard as they bring innovative solutions to NRHA members to help make horse owners' lives easier.
"SmartPak's continued partnership is a win for NRHA membership! SmartPak is a loyal supporter of the award programs offered through NRHA owned events," said Sammi Miller, Director of Corporate Relations. "As the Official Equine Health Care Retailer and the Official Supplement Feeding System of NRHA, SmartPak is able to help us ensure the best care for our exhibitors' horses in the most convenient way."
Horse owners can get customized daily-dose SmartPaks delivered automatically every month, with no shipping charges on orders over $40, and free shipping on all orders over $75. Anything from fly spray to blankets that is added to the monthly SmartPak order also ships for no additional cost, making SmartPak the only equine e-commerce retailer to offer a full selection of supplements, equipment, and supplies shipped for free regardless of weight.