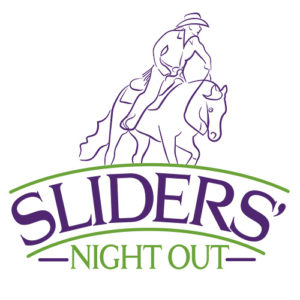 For Immediate Release – October 1, 2019 – Oklahoma City, Oklahoma – One of the biggest nights on the social and charitable calendar of reiners is set for December 4, 2019, in Oklahoma City, Oklahoma. Sliders' Night Out, presented by Toyon Ranch, will celebrate the National Reining Horse Association (NRHA) Hall of Fame while benefiting the nonprofit Reining Horse Foundation (RHF).
On tap are the inductions of Roberto Cuoghi, Claudio Risso, and the mare Snip O Gun into the NRHA Hall of Fame and recognition of David Silva with the Dale Wilkinson Lifetime Achievement Award.
In 2018, Sliders' Night Out became the single largest annual fundraiser for RHF, which serves as the charitable arm of the NRHA. Nearly $50,000 was generated to support the Foundation mission of caring for and honoring our reining community. Core programs include the Dale Wilkinson Memorial Crisis Fund, youth scholarships and leadership development through the National Reining Horse Youth Association, and perpetuation of the sport's history through the NRHA Hall of Fame.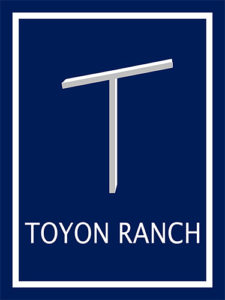 Fundraising is again a key goal. Donations of every level are important. They come from individuals, corporations, ranches, training barns, foundations, and groups of reiners joining forces to support the event. To date, Platinum Donors include Tim and Kim Anderson, Booth Ranches, Ian and Kristen Cantacuzene, Rick Clark, and Elementa. Gold Donors are Jack & Viola Scott. Silver Donors include Arcese Quarter Horses, Mark and Julie Blake, Blazer Farms & Cattle Company, Cardinal Ranch, Roberto Cuoghi, Foals R Us Repro Center & Stallion Station by Lotti, Markel/Frank & Susan Costantini, Oklahoma City Convention & Visitors Bureau, and Santa Hill Ranch.
These top-level donors plus other Hall of Fame Table Hosts make it possible for all NRHA Hall of Fame inductees to attend the event as honored guests. Hall of Fame members attending in 2018 received new medallions, elevating the prestige and visibility of their awards. All Hall of Fame members are invited to be a part of the program again this year.
Another high point of the evening is recognition of NRHA Affiliate Ambassadors, volunteers selected from around the world to be honored for their work at the grassroots of reining. This program is also sponsored by Toyon Ranch of Pilot Point, Texas, an NRHA official corporate partner. Toyon Ranch owners John and Nancy Tague make it possible for these honored volunteers to attend Sliders' Night Out and receive a travel incentive as well as passes to the NRHA Futurity.
Advance reservations are encouraged to ensure a chance to be in attendance at Sliders' Night Out and enjoy the steak dinner and celebration. The benefit is held in conjunction with the NRHA Futurity & Adequan® North American Affiliate Championship Show.
To make reservations, contact Leslie Baker, RHF, (405) 946-7400, ext. 106 or email rhf@nrha.com.
Photos by Bar H Photography