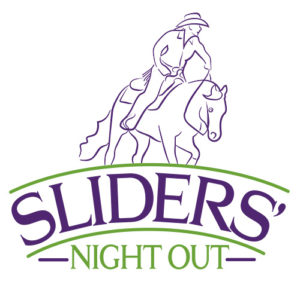 For immediate release – Dec. 5, 2019 – Oklahoma City, Oklahoma – It was a night of honor and tradition as the Reining Horse Foundation (RHF) hosted the annual Sliders' Night Out, presented by Toyon Ranch, during the 2019 National Reining Horse Association (NRHA) Futurity and Adequan® North American Affiliate Championships. New members were added to the NRHA Hall of Fame and two outstanding individuals were recognized for their contributions to the sport of reining.
NRHA Hall of Fame Inductees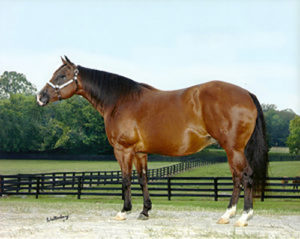 Snip O Gun
Snip O Gun, by One Gun and out of Miss Kim O Lena, was purchased by her current owner, Tammye Hutton of Hilldale Farm in Brashear, Texas, as a 4-year-old from Hill and Dollie Clements. While she has never shown in the arena, this exceptional mare has proven herself as a star dam from her first foal, producing some of today's most recognizable reining horses.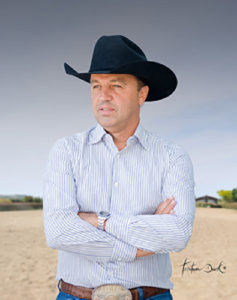 Roberto Cuoghi
Roberto Cuoghi has been involved in the reining world for more than 30 years. Today, he's one of NRHA's most successful European owners, breeders, and nominators with offspring both on the top and bottom sides of well-known, performing reiners. Cuoghi was the first owner to enter an Italian-bred horse, Master Snapper, in the NRHA Derby. Master Snapper went on to win all three divisions of the 2006 NRHA Open Derby with Kelly Zweifel. Cuoghi paved the road for many European breeders who've followed in his footsteps.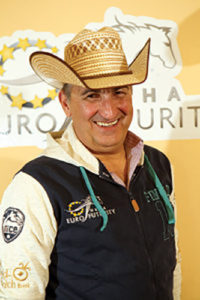 Claudio Risso
Claudio Risso's name is synonymous with reining all over the world. His NRHA membership dates back to the early 90s and spans many categories—owner, exhibitor, breeder, nominator, and mentor. Risso is 14th on NRHA's Leading Owner list by breeding money-earning offspring that have accumulated more than $912,000 in NRHA Lifetime Earnings (LTE). Most recently, his horse Spat Olena made history as the first European horse to make NRHA's Million Dollar Sire list
Find more information about these inductees here.
Honorees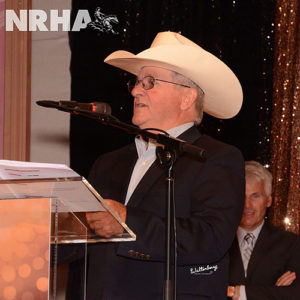 2019 Dale Wilkinson Lifetime Achievement Award: David Silva
David Silva and his wife, Bonnie, have both supported NRHA for well over 30 years as exhibitors, breeder, sponsors, and owners. Silva's loyalty to the sport has encompassed all levels of reining, from grassroots all the way to elite competition. Silva has been a major donor to the National Reining Horse Youth Association (NRHyA) as well as RHF. He's also sponsored a variety of shows throughout the Northeast Region.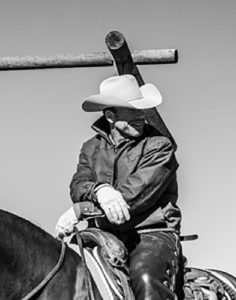 2019 NRHA Reiner of the Year: Taylor Sheridan
The NRHA Hall of Fame Committee developed a new award supported by RHF to recognize the NRHA Reiner of the Year. This new accolade allows NRHA to honor a person or entity who enacts a measurable, positive influence on the industry. The inaugural recipient of the Reiner of the Year award is Taylor Sheridan.
A horse enthusiast since childhood, Sheridan started reining after his Hollywood acting and directing career took off. He elevated his commitment to reining by producing The Last Cowboy, a reality-based TV program on Paramount Network, which tied to August's Run for a Million event in Las Vegas, Nevada. The Last Cowboy put reining center-stage by chronicling the journeys of eight reining professionals as they prepared elite horses for the Million Dollar Invitational, the marquee event of the Run for a Million. Both the television series and the event in Las Vegas brought reiners together in a unique way and exposed a new audience to the sport of reining.
Find more information about these honorees, here and here.

Sliders' Night Out, presented by Toyon Ranch, benefits the non-profit branch of NRHA—the Reining Horse Foundation. Dinner and dancing are both staple elements of the evening, but the awards presentation and live auction get the blood pumping.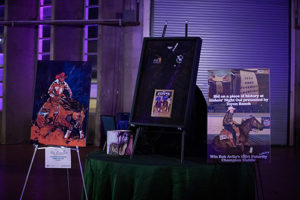 Thanks to the generous donors and bidders, RHF is able to support its philanthropic efforts. This includes the Dale Wilkinson Memorial Crisis Fund, providing scholarships for NRHyA members, and perpetuating reining's legacy.
Without members and sponsors, NRHA and RHF wouldn't exist. Both entities are thankful for the support they continue to receive year after year for Sliders' Night Out as well as their many other events and fundraising efforts. For details on how to become donor, contact RHF Executive Director Leslie Baker at lbaker@nrha.com or (405) 946-7400.