For Immediate Release – August 24, 2018 – Oklahoma City, Oklahoma – The Reining Horse Foundation (RHF), the charitable arm of the National Reining Horse Association (NRHA), is offering a fall semester internship focused on development and event planning. Based at NRHA/RHF headquarters near State Fair Park in Oklahoma City, Oklahoma, the paid internship will report to Foundation Executive Director Leslie Baker.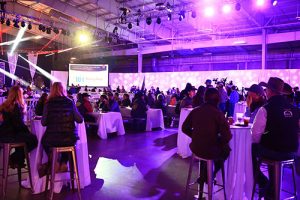 "NRHA has a long-established internship program, often centered around its special competition events," said Baker. "This new internship adds another opportunity for a student to work with respected nonprofit organizations and grow his or her experiences."
The person selected for the position should gain an increased understanding of donor management and event planning, learn how to apply marketing strategy and communications messaging and build their leadership and interpersonal skills. The internship will culminate with Sliders' Night Out, a major fundraising event celebrating the NRHA Hall of Fame and benefiting RHF.
Applications will be accepted through August 27 or until the position is filled. For details and the intern application, visit www.nrha.com.