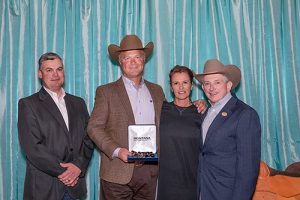 For Immediate Release – October 19, 2018 – Oklahoma City, Oklahoma – Nominations for 2018 NRHA Professional of the Year are now being accepted until November 1. This year marks the first year for the new nomination and selection process.
As a reminder, the new nomination and voting process will follow the procedures below.
NRHA Affiliates will submit one nomination for each of the five award categories. It will be up to each affiliate to determine how they select their nominees. Nominations for each category will need a separate form.
Nominations will remain at the current due date of November 1. Once the nomination period is complete, the NRHA Professionals Committee staff liaison will collect and compile all nominations for the committee to review.
The NRHA Professionals Committee will review all nominations, selecting the top five professionals for each category.
Once the top five are selected, an electronic vote will be sent to all current NRHA Professional members.
After the voting is closed, winners will be announced. Any ties will be broken by the NRHA Professionals Committee.
Affiliates are encouraged to send in nominations for each of the five categories which are:
NRHA Professional Horseman of the Year
NRHA Professional Horsewoman of the Year
NRHA Professional Youth Coach of the Year
NRHA Professional Non Pro Coach of the Year
NRHA Professional Up-and-Coming Trainer of the Year
However, they are not required to submit a nomination for every category. Winners will be honored at the NRHA Convention & Awards Banquet scheduled for February 6-9, 2019 in Oklahoma City.
The nomination form can be found by clicking here. For questions please contact Hayley Eberle, NRHA Professionals Committee staff liaison, at heberle@nrha.com or (405) 946-7400 ext. 103.