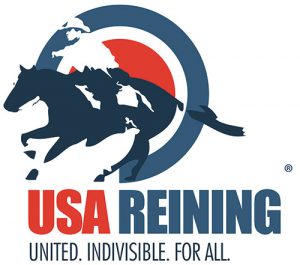 For Immediate Release – April 16, 2019 – Oklahoma City, Oklahoma – The National Reining Horse Association (NRHA) and USA Reining, two individual, not-for-profit entities, have announced an alliance partnership.
USA Reining will serve as the official and only U.S. National Reining Alliance Partner, representing NRHA reiners who reside in the USA as well as reiners who participate in United States Equestrian Federation (USEF) and Fédération Équestre Internationale (FEI) competition.
"Many countries already have a national entity that provides support of their international competitions, the NRHA Board of Directors reached this alliance to now provide this voice for the reiners in the U.S.," said Mike Hancock, NRHA President. "NRHA continues to focus on promoting the sport of reining both in the U.S. and the rest of the world."
"USA Reining's alliance partnership with NRHA strengthens the solid foundation on which the sport of reining is positioned," said Rick Weaver, USA Reining Board of Directors President. "Promotion and growth of reining, both inside the U.S. and in a global capacity, is our strength and will be our success."
This partnership is one of many ways NRHA is working toward building relationships within the reining community. USA Reining will also serve as the primary communication link among reiners who compete in the USA, USEF, U.S. National Federation for FEI, and the FEI.
For more information about USA Reining, visit their website at http://www.usareining.us.