The NRHA Executive Committee and Board of Directors are responsible for managing the business of the Association and for representing the best interests of its members and the Association as a whole. Each year, NRHA opens nominations and hosts elections for these important leadership positions. The final deadline to nominate candidates has passed, so a complete slate of candidates now can be presented to the membership for consideration.
Votes in this year's election (October 5 – November 5) will determine:
One member to serve as Southeast Regional Director

Eligible voting members will receive voting information via email prior to October 5.
SOUTHEAST DIRECTOR CANDIDATES
Jesse Chase of Wendell, North Carolina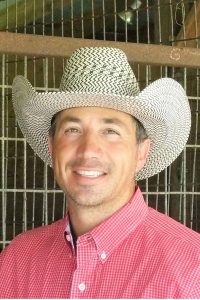 (Nominated by the Southeast Reining Horse Association (SERHA))
Goal to accomplish by serving: I hope to continue to promote and to secure the future of our sport with emphasis on purse allocation and developing a fair and sensible eligibility policy.
Board and Committee Service:
SERHA: President (past), Vice President (past), Board of Directors (past)
NRHA Board of Directors: Southeast Regional Director (past six years)
NRHA Committees: Eligibility (current), Professionals (current), Nominating / Governance (current), Single Purse Task Force (past chair), Bylaw Committee
Other Volunteer History:
Reining Horse Foundation Boot Camp (and Rookie Day) coach
Numerous public reining demonstrations
Interscholastic Equestrian Association coach
Advisor to 2017 NRHA European Derby
Awards, Accolades, and Personal Achievements:
Virginia Reining Horse Association Professional of the Year
Creator of the single purse show design
Owning my own farm and raising multiple champion horses
Numerous year-end, regional, and national titles
Family: Wife Lee Cary and three sons Jesse Josh, Ethan, and Miles
Occupation: Owner/operator of Jesse Chase Performance Horses
Interests: Coaching little league
Anything else you'd like the membership to know? If it is not good for all of us, it's not good for any of us. I will continue to make decisions and to generate new ideas that help participants, breeders, and owners of all levels of this sport.
Peter Defreitas of Leland, North Carolina
(Nominated by the Southeast and the Virginia Reining Horse Associations)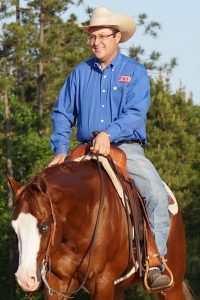 I began riding horses at the age of ten, and now at age 32, it is my livelihood. Reining horses have been my passion for over 20 years.
If elected to the board, I would like to be able to represent all members in our region, from the folks who show exclusively on the weekends to those aspiring to be competitive at NRHA's major events.
Throughout my career, I have seen the importance of supporting both sides of that coin. It is not possible for one to flourish without the other.
I have served as a board member in the past for Southeast Reining Horse Association, and currently for the Virginia Reining Horse Association. My biggest goal, if elected, would be to make sure your voices are heard and appreciated. Recent hope to encourage people to become more involved in making sure that our region is well-represented in the decision making processes. I thank you for your consideration.
ELECTED BY ACCLAMATION
The following seats had only one candidate submitted by the deadline. They were accepted by acclamation in late August.
Need more info? Contact: Christa Morris-Stone at cmorris@nrha.com or (405) 946-7400, ext. 105.