The Tulsa Reining Classic, held at Expo Square Aug. 27 – Sept. 2 was in full swing on Tuesday with Novice Horse Open, Rookie classes, plus seminars and other activities.
In the Novice Horse Open Shauna Larcombe and Sean Pulley shared the win in the Novice Horse Open Level 1 with scores of 143.
Larcombe rode Shining Spook Dancer (Smart Spook x Shining Dancer) to the co-championship for owner Rosanne Sternberg LLC. The 2013 gelding has been with Larcombe for a year and a half and they've been progressing well together. Larcombe and Shining Spook also topped the Novice Horse Open Level 2 with a score of 143.
"I just wanted to make it easy for him," she said adding that due to showing another horse she only had time to lope a few circles on him before showing. "It was a good test for him and he did good for me."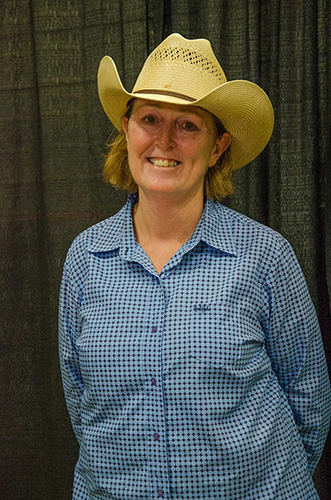 Pulley rode Spooks Shiner a 2014 son of Smart Spook out of Ebony Shines to the co-championship. Pulley says Spooks Shiner greatly resembles his parents in terms of success and talent and was proud of his showing in Tulsa.
"I'm pretty stoked," Pulley said. "He's a horse that keeps going in the pen and wants to do his thing and that's pretty neat to have a horse like that; he's been really fun."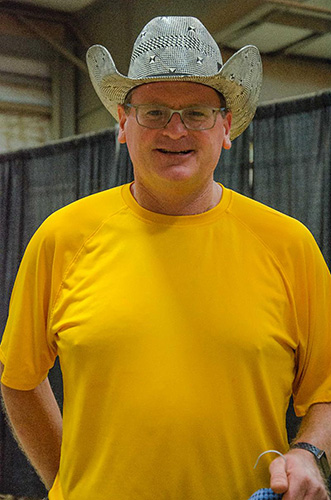 The Show Managers Seminar presented by Global Reining Sport Group and Pro Management, Inc., took place Tuesday where industry leaders met to share their advice and expertise on the skills it takes to produce a top-tier event.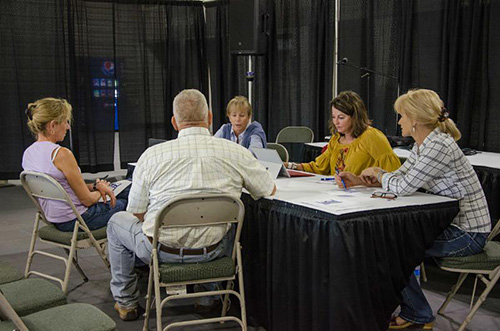 USEF members met Tuesday to prepare for the World Equestrian Games, which will be held September 11-23, 2018, at the Tryon International Equestrian Center in Mill Spring, North Carolina.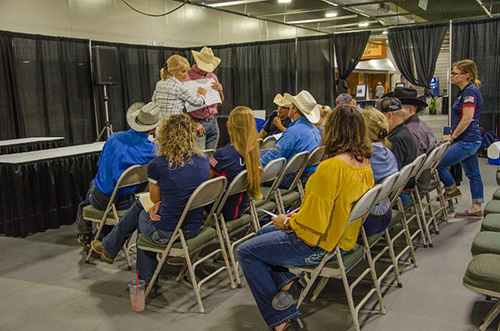 Dana Pastorino riding Mister Nicashine (Mister Nicadual x Shining Miss) swept the Rookie classes taking home the win in the Rookie Levels 1 and 2 and Rookie Prime Time with a score of 141.
Pastorino said the win was made extra special because three months ago the 4-year-old nearly died from an episode that resulted in colic surgery.
"I got teary eyed when I landed in Tulsa on Saturday thinking my gosh I almost didn't even have a horse to ride here," she said.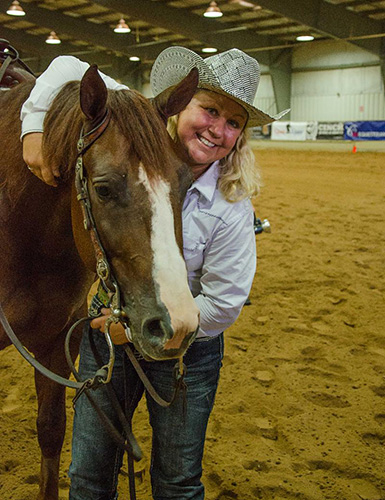 Healthy and ready to show Mister Nicashine showed well according to Pastorino who says she's happy, but there's always room for improvement.
"The run was good. I've been working really, really hard on keeping him straight in between me, because he keeps drifting out and everybody knows you can't stop well if their not straight," she said. "That's been hard, but it's coming together."
Catch all the action of the Tulsa Reining Classic at www.tulsareining.com and by following along on social media.
The National Reining Horse Association is not responsible for information contained in this press release. Please contact the author or submitting organization for further information, requests or questions.