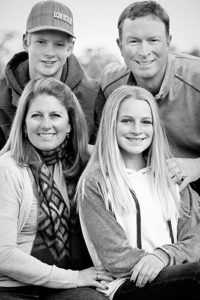 For immediate release — December 10, 2019 — Oklahoma City — The National Reining Horse Association (NRHA) is pleased to announce that the Horsewoman of the Year award has been renamed to honor NRHA Professional Becky Hanson, past NRHA board member and professional from Clements, Calif.
"Becky exemplifies what we look for in the Horsewoman of the Year award," said Shane Brown, NRHA Professional and Executive Committee member. "We feel like it sets a good example to continue the award in her name."
The newly dedicated Becky Hanson Professional Horsewoman of the Year award will be voted on by NRHA Professionals and announced with the other Professional of the Year awards at the NRHA Awards Banquet in June. Becky is known for her incredible photos of the Western lifestyle, horsemanship, her philanthropic heart, witty humor, and constant willingness to lend a hand wherever it is needed.
"Becky is always willing to help out and volunteer, no matter where she's needed, from coaching to tasks at the barn, and from the affiliate level to a national level; she is always willing to help everyone around her," Brown said.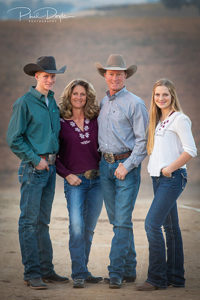 Before stepping away from training horses herself, Becky had spent five years training reining horses in Italy, made multiple NRHA Derby finals, earned North American Affiliate titles and major event titles across the country, and coached endless non professionals to victory. Now her support is never far from her husband, NRHA Professional David Hanson who still trains and competes.
"She did it all, from sending entries to working with clients and helping find good horses and making their local affiliate run," Brown shared. "There was not one part of this business that she didn't have her hand in, one way or another."
In naming this award in her honor, the Professionals Committee hopes she will serve as a continuous reminder about what it means to be named Horsewoman of the Year.
"She's been an inspiration to people in this industry at all levels," said Patrick Flaherty, NRHA Professionals Committee Chair. "She's a huge influence, and I strongly believe her affiliate is successful today because of what she put into it. She and David set up an incredible business because of how they complemented each other. Their support was pivotal to their business and our industry."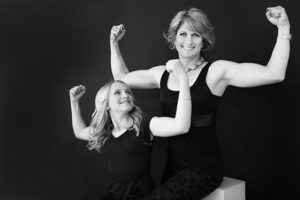 Becky exemplifies what it means to be an NRHA Professional through her tenacity, morals, philanthropic heart, and the way she has continuously poured into every aspect of the reining industry for so many years. She has spent her life working to promote and grow the sport of reining through world-wide and local affiliate efforts, as well as serving on the NRHA Board and multiple committees.
"We all wish the Professional of the Year awards existed when she was actively training and showing horses because she would have won it five years in a row," Flaherty said. "Now that the professionals have come up with this award program, we want to be sure it pays homage to her, and this felt like the perfect way to do it."