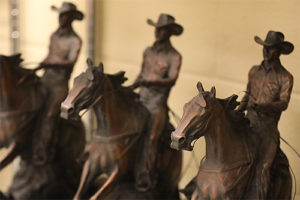 Beginning with the August 2019 issue of the NRHA Reiner, the event approvals previously found at the back of each issue will be moving exclusively online (find them here). This change is being made for three main reasons:
More timely updates. With event approvals available online, the posting of events will be more up-to-date as you plan out your schedule.
Events at your fingertips. Easily access event approvals wherever you need to find them—on your phone, tablet, or computer.
Open up the Reiner to new content. This frees up 10 to 15 pages per each issue of the NRHA Reiner, allowing more room to tell the stories of the people, horses, and events that make this sport great.