Dispersal Sale of Legendary McQuay Stables to be Hosted by 2018 Legacy Sale
Provided by McQuay Stables – September 28th, 2018, the Legacy Sale will host the Complete Dispersal Sale of the legendary McQuay Stables.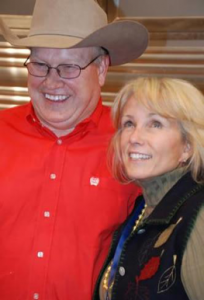 Both NRHA Hall of Fame members, Tim and Colleen McQuay have raised, trained and shown some of the best horses in the industry. The McQuays have helped to shape the sport of reining, through the breeding programs of Hollywood Dun It, Gunner, and now Yellow Jersey, along with major innovations in developing new classes and raising the standards in horse show management.
The McQuays said that this was not an easy decision to make, but that they felt it is time to slow down and enjoy their grandchildren. Colleen added, "We will not be closing our doors; we will remain very active in both the reining horse industry and the Hunter/Jumper world."
The McQuay Stables brand will continue, only on a smaller scale. Tim and Colleen will be available for training lessons, horse sales, consulting, and clinics as usual.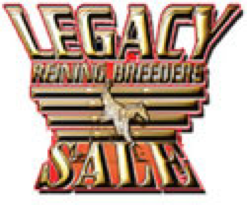 They will remain involved in the production and management of both the National Reining Breeders Classic and The Tulsa Reining Classic. They will also continue to work with the National Reining Horse Association, US Equestrian, and the US Hunter Jumper Association.
This sale will offer weanlings, yearlings, 2-year-olds, 3-year-olds, stallions, and broodmares in foal. For details and videos please contact Tim McQuay. Please check McQuay Stables and Legacy Sale Facebook pages for updates.
This sale is your chance to own part of the legacy of the most successful breeding and training program in the history of NRHA. The bloodlines and records of the horses offered are second to none.
CONTACT INFO:
online: www.McQuayStables.com or www.legacysale.com
email: sellalegacy@gmail.com or hdunit@aol.com
phone: (940) 367-0073 Tim / (940) 367-3030 Colleen / (940) 453-7543 Mandy