New Reining Event for 5- up to 15-year-old Horses
September 20 until 22, 2019 in Wiener Neustadt / Austria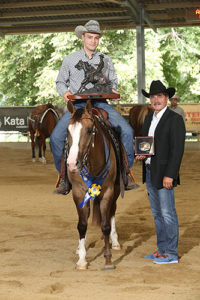 When Helmut Schulz organized his first AustrianRHA Futurity 13 years ago, who would have thought that this event would become an institution in European reining and an NRHA show which has been among the top 20 NRHA shows worldwide for years. Now, Helmut Schulz will organize another major event – this time focusing on aged horses: the $ 30,000-added AustrianRHA Maturity & NRHA Show which is scheduled for September 20 – 22, 2019 at Wiener Neustadt. The NRHA Show is also a qualifier for the NRHA European Affiliate Championships 2021.
With this Maturity in Wiener Neustadt, we want to establish an atttractive event for aged horses," says Helmut Schulz. "Even with an older horse like a 10- or 12-year-old, there should be the possibility of earning titles and good money. With this, we want to support trainers as well as the basis of reining. I think that most of the riders this year will be from Austria, but for the future, we expect lots of international competitors. If there are enough horses, we should reach a purse like the AustrianRHA Futurity."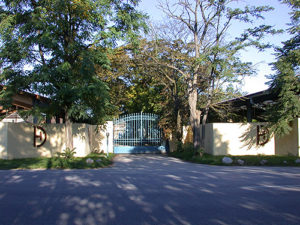 The AustrianRHA Maturity & NRHA Show is open to all horses. There are four levels in the Open as well as in the Non Pro Maturity. All classes are NRHA approved. Besides the purse, there are Silversmith Buckles for the Maturity Champions and Maturity Halters for the Reserve Champions. The deadline of entry for the Maturity classes is September 10, 2019. Entries can be made online via www.showmanager.info .
For further information please contact:
Gerda Langer – ARHA Team, ARHA – Austrian Reining Horse Association, A – 2392 Sulz im Wienerwald, Raitlstraße 154, phone +43-2238-8484 cell phone +43-664-4534726, fax +43-2238-8545, office@nrha.at, www.nrha.at, www.futurity.at