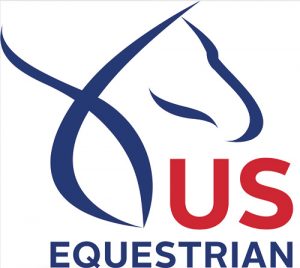 The FEI Reining World Championships for Junior and Young Riders provides great opportunities for young reiners.  These championships, set for July 9-13, 2019 at the CS Ranch in Givrins, Switzerland, give riders a chance to ride on a team for their country. For the team members this is a thrilling, expense-paid experience – plus it serves as a key stepping stone in the reining pathway from grassroots to the FEI World Equestrian Games (WEG).
Two of the qualifying events have already taken place. At the first, held at the Buckeye Bash, April 4-7, in Springfield, Ohio, Sam Flarida won the CRIJ3 with a score of 74 on Footwork Revolution. Also qualifying were Emilia Reutimann, Jacob Zimmerman, Gabriella Kammerer, Isabella Tesmer, Abgail Ehringer, Jessica Batton. In the CRIY3 Caroline Gute topped the field on Tricked Out Truck. Joining her as qualifiers were Emily Opell, Caleb Sturgeon and, Taylor Zimmerman.
The next event was held at the National Reining Breeders Classic in Katy, Texas April 14-21. On Friday, April 26 Emma Lane rode Gunner Gump to top the field in the CRIJ3, which include qualifiers Raeanne Thayn, Elena Wuorimaa and Carlee McCutcheon. Emma Cohen won the CRIY3 on Top Haida leading a set of qualifiers that included Emilia Reutmann ,Chalyce Head, Celeb Sturgeon, and Margaret Sue Dunn.
On Saturday in the CRIJ3 Margaret Dunn rode Spooks Smoken Wimpy earning a high score of 142 to top the field. In the CRIYR Sam Flarida scored high again with a 146.5 on Footwork Revolution, putting him in the lead of that class, which also included qualifiers Emma Lane, Cade McCutcheon, and Madison Gustin.
The opportunity to compete in a setting similar to WEG is priceless for these Junior and Young Riders. From the qualifying process all the way through the competition, many of these riders experience their first real taste of competition on the world stage during these events, helping them to gain the experience they will need if they decide to pursue a spot on a WEG team in the future.
There is still time to qualify – with two important events ahead.
US Qualifying Competitions
May 11, 2019 – Carolina Classic (Tryon, NC)
May 12, 2019 – Carolina Classic (Tryon, NC)
June 8, 2019—CNYRHA Ride and Slide (Syracuse, NY)
For information regarding qualifying visit: www.usef.org/reining or contact Bryn Wells pbwells@usef.org
The National Reining Horse Association is not responsible for information contained in this press release. Please contact the author or submitting organization for further information, requests or questions.